In vivo Anti-anaemic Effect of an Aqueous Root Extract of Phyllanthus muellerianus (Kuntze) Exell in Model Rats
Keywords:
Haematological indices, Phyllanthus muellerianus, Phytochemicals, Indigenous Traditional Knowledge Systems
Abstract
Background: Anaemia is a very serious condition in Zambia. One of the plants that has been used traditionally is Phyllanthus muellerianus where different parts of shrub are used to treat a number of diseases in Zambian folklore medicine. Earlier studies have investigated medicinal properties of its aqueous root extracts. This study evaluated the effect of P. muellerianus roots on the haematological indices of albino rats and determined its phytochemical profile. In order to prove this, we carried out phytochemical screening of the root extract and assessed the anti-anaemic effect of the aqueous extract on laboratory rats with tail-bled induced anaemia.
Materials and Methods: Thirty-six male albino rats placed in six groups were used for the study. The groups comprised the 100, 200, and 400 mg/kg plant extract, Ranferon (200 mg/kg positive control), anaemic (non-treated control) and a normal (non-anaemic control) groups. Anaemia, induced through bleeding of the rats, was defined as haemoglobin (Hb) levels less than 12 g/dL. The anti-anaemic potential of the plant was determined by comparing its effect on the haematological parameters of rats on treatment to that of the control group.
Results: Phytochemical screening revealed positive results for alkaloids, flavonoids, saponins, glycosides, steroids, triterpenoids and tannins with varying amounts. After treatment, rats on the 400 mg/kg plant extract dose showed the greatest increase in the mean values for Hb, Packed cell volume (PCV) and RBC count were 43.31.2%, 15.40.3 g/dL and 6.30.3 x106 /L respectively, when compared to the negative control group (P < 0.05).
Conclusions: The aqueous root extract of P. muellerianus was efficacious against anaemia in a dose-dependent manner. The phytochemical compositions seem to be responsible for its haematopoietic properties. Thus, the root decoction of P. muellerianus is useful in alleviating anaemia and the results lend credence to its use in traditional medicine in the management of anaemia.
Downloads
Download data is not yet available.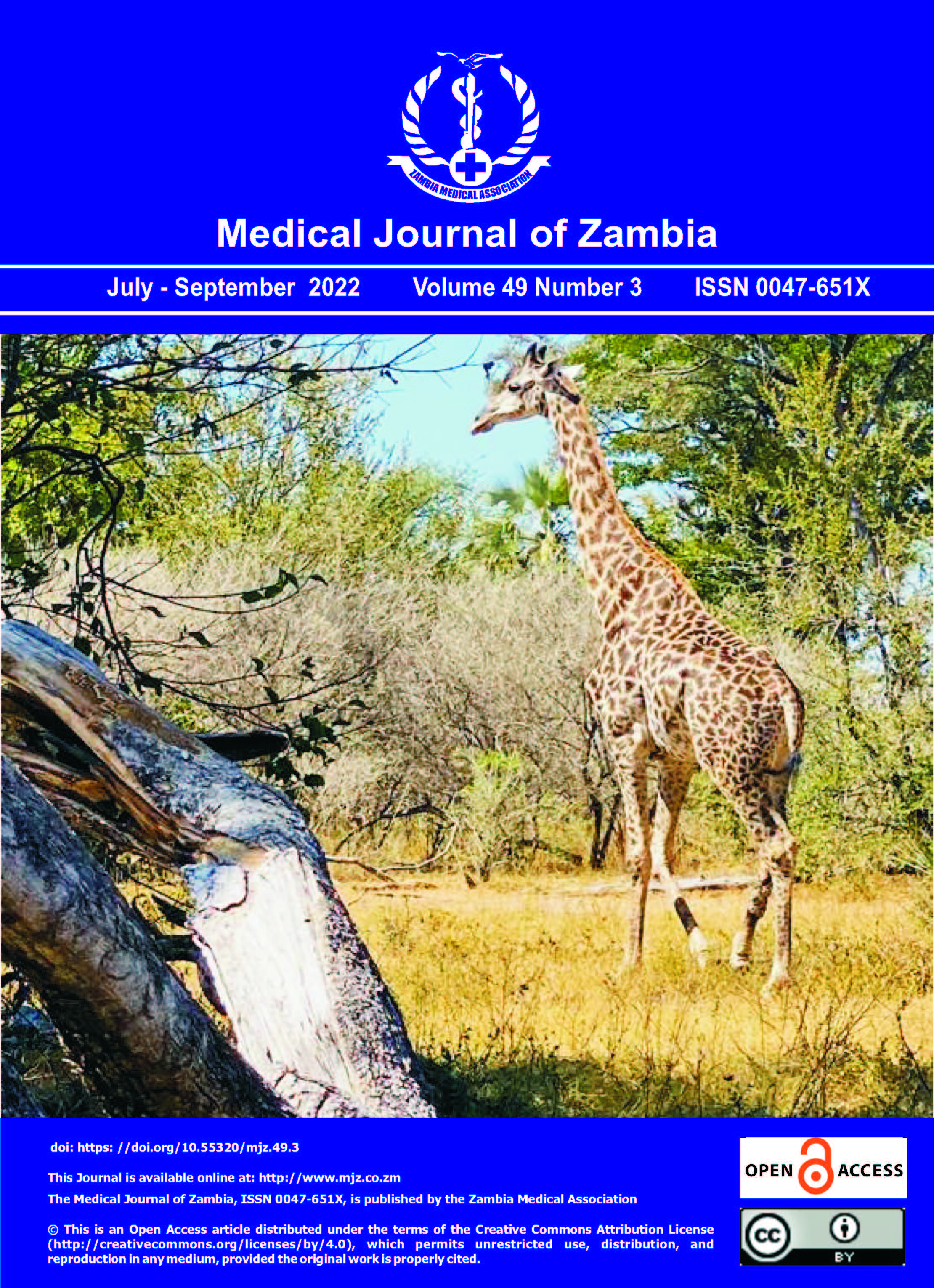 Downloads
How to Cite
Nyirenda, J., Lwanga, G. B., Muzandu, K. M., Chuba, D. K., & Sijumbila, G. M. (2023). In vivo Anti-anaemic Effect of an Aqueous Root Extract of Phyllanthus muellerianus (Kuntze) Exell in Model Rats. Medical Journal of Zambia, 49(3), 210–219. https://doi.org/10.55320/mjz.49.3.357
License
Copyright (c) 2023 Medical Journal of Zambia
This work is licensed under a Creative Commons Attribution-NonCommercial 4.0 International License.