Patient's Satisfaction with Use of Spinal Anaesthesia for Day-Case gynaecological procedures
Keywords:
patient, day case, satisfaction, anaesthesia.
Abstract
Background: Patient Satisfaction is defined as the individual's positive evaluation of a distinct dimension of care. Satisfaction is positive when the perception of the care given meets pateints' level of expectation. The ideal anaesthesia for ambulatory procedures should provide a rapid and smooth onset of action, good intraoperative analgesia, good operating condition, short recovery time free from side effect and high level of patient satisfaction. Patient satisfaction is a vital part of assessing quality of care, and different instruments have been developed to measure it without a consensus on an ideal one. Achieving high satisfaction among patients that undergo day case gynaecological procedures under spinal would promote the acceptance of this anaesthetic technique in our locality.
Method: This was an observational prospective study in which ninety (90) patients aged 18 – 45 years with ASA class I or II scheduled for day case gynaecological procedures were recruited. Spinal anaesthesia was given in sitting position using a range of 7.5mg to 10mg of 0.5% hyperbaric bupivacaine. The procedures lasted less than one (1) hour, during which the haemodynamic parameters (SBP, DBP MAP Pulse rate, and Spo2) were monitored continually. Patients were discharged home on the same day of procedure. Two days following the procedure, a structured questionnaire on patient's satisfaction level was administered via phone call and data collected included satisfaction with explanation of the anaesthesia for the procedure, postoperative complications and overall level of satisfaction, and acceptance of spinal anaesthesia in the future.
Results: Outcome showed that 88 patients (97.8%) were overall satisfied with the use of spinal anaesthesia for Day case gynaecological procedures and 2 patients (2.2%) were not satisfied with the anaesthetic technique used for the procedure. All the patients accepted to use spinal anaesthesia for similar procedure in the future.
Downloads
Download data is not yet available.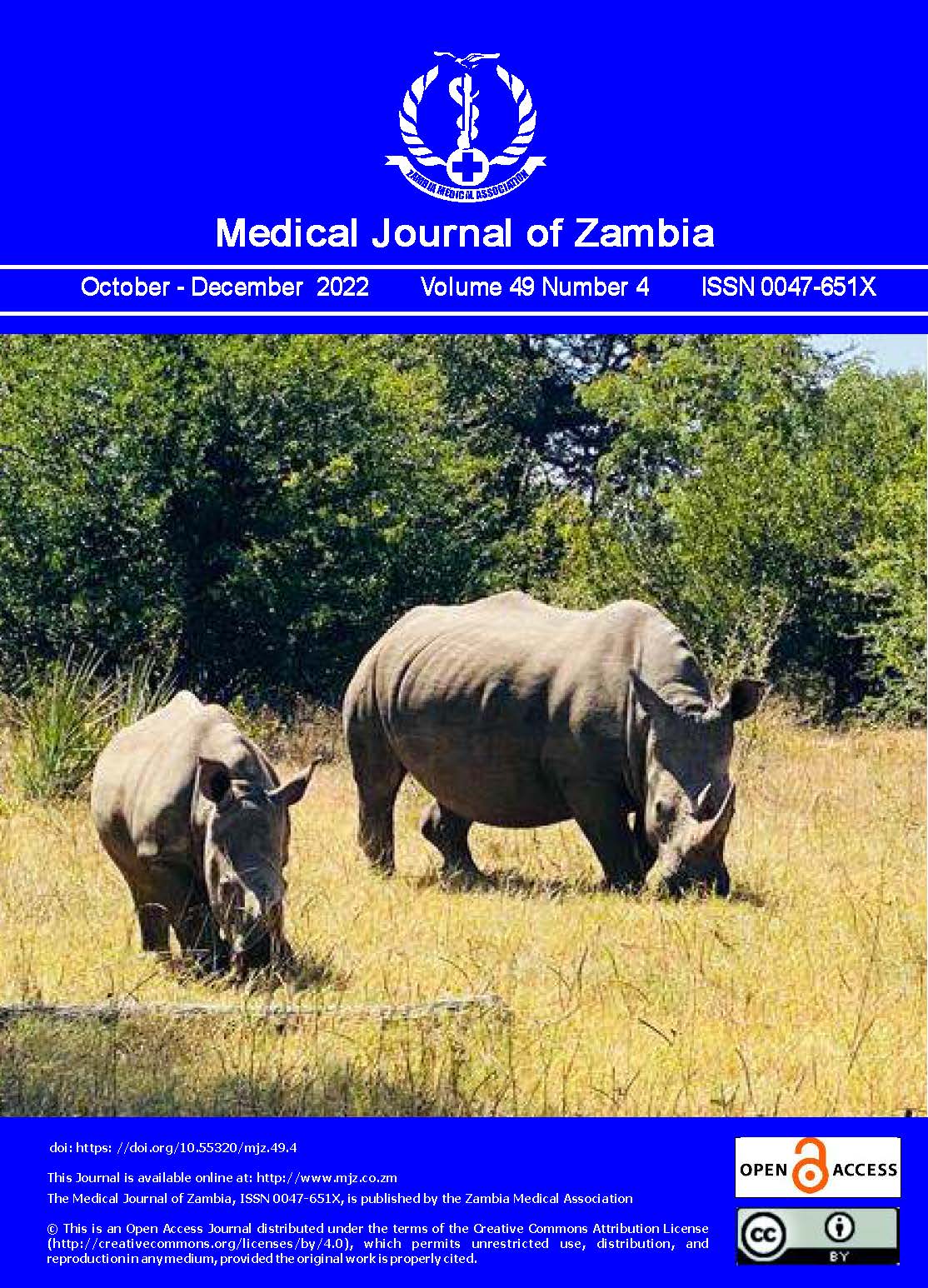 Downloads
How to Cite
Uchenna, N. O., Ndubuisi, E. L., & OlubusolaTemitope, A.-B. (2023). Patient's Satisfaction with Use of Spinal Anaesthesia for Day-Case gynaecological procedures. Medical Journal of Zambia, 49(4). https://doi.org/10.55320/mjz.49.4.392
License
Copyright (c) 2023 Medical Journal of Zambia
This work is licensed under a Creative Commons Attribution-NonCommercial 4.0 International License.