Evaluation of Fine Needle Aspiration for diagnosis of Tuberculous Lymphadenitis in Children using the Xpert MTB/RIF Ultra at the University Teaching Hospitals Children's Hospital, Lusaka, Zambia
Abstract
Background: Tuberculous Lymphadenitis (TBL) is the commonest form of Extra Pulmonary TB and poses diagnostic challenges in setting with no access to Histopathology. Our goal was to evaluate the diagnostic yield of Xpert MTB Ultra performed on lymph node aspirate obtained using Fine Needle Aspiration (FNA) in children with suspected TBL.
Methods: This was a cross-sectional study conducted at a tertiary and main referral hospital in Zambia. Children aged 6 months to 15 years with lymphadenopathy and presumed TBL were enrolled. FNA was performed and lymph node aspirate samples were analysed using XPERT MTB/RIF ULTRA. Data was collected and analysed as frequencies and percentages. Logistic regression was used to measure the odds of testing positive for MTB.
Results: Sixty one children were enrolled in the study, 34(55.7%) were males and a median age of 6 years (IQR: 3-11 years). Sixteen (26%) were diagnosed with TB, 7 on clinical basis while, one was positive on gastric lavage, five (31%) were positive for TB on lymph node FNA using Xpert MTB/RIF Ultra. Then, 3 were positive Histopathology, with one also positive on XPERT MTB/RIF Ultra. Alternative diagnosis included malignancies like lymphomas and acute Leukemias. While non malignant lymphadenopathy included, benign reactive lymphadenopathy and HIV associated lymphadenopathy. The prevalence of HIV among the children diagnosed with TB was 37.5% (6/16). Thirty one percent (5/16) of children with TB had a close contact with TB, OR=9.0 (95% CI: 1.3-77, p-value (<0.05).
Conclusion: TBL is not uncommon in children presenting with Lymphadenopathy. FNA is a less invasive, inexpensive technique and coupled with use of Xpert MTB/RIF Ultra has potential for early diagnosis of TBL, in a low resource setting with limited Histopathology services.
Downloads
Download data is not yet available.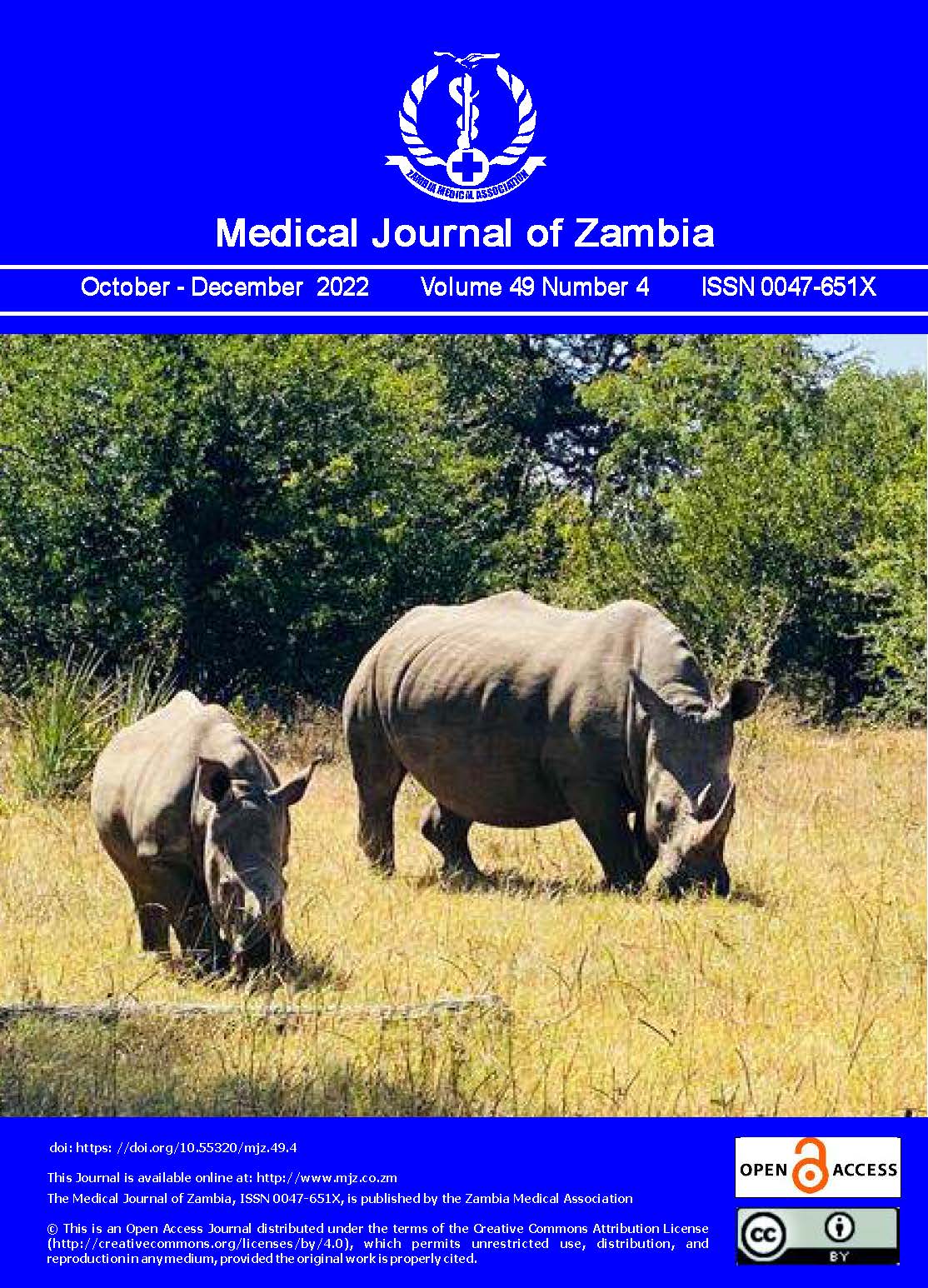 Downloads
How to Cite
Chisanga, A., Mpabalwani, E., Nyirenda, A., Banda, D., & Chabala, C. (2023). Evaluation of Fine Needle Aspiration for diagnosis of Tuberculous Lymphadenitis in Children using the Xpert MTB/RIF Ultra at the University Teaching Hospitals Children's Hospital, Lusaka, Zambia. Medical Journal of Zambia, 49(4). https://doi.org/10.55320/mjz.49.4.387
License
Copyright (c) 2023 Medical Journal of Zambia
This work is licensed under a Creative Commons Attribution-NonCommercial 4.0 International License.