Initiatives to enhance medical subspecialist training in Zambia: A cross-sectional analysis
Keywords:
Medical specialist training, zambia, africa, Health professionals
Abstract
Introduction: There is a significant shortage of medical subspecialists in Zambia. The government of Zambia, through programmes at the Ministry of
Health, spends considerable resources to send patients outside the country for subspecialist medical treatment. The objective of this analysis was to evaluate the current situation pertaining to medical subspecialty training at the University of Zambia School of Medicine (UNZASOM) and to illustrate the new programmes that are to be introduced. 
Methods: We collected data from formal desk reviews on the state of medical specialisation in Zambia, the UNZASOM graduation archives and patient referral records at the Ministry of Health (MoH). In addition, information on planned subspecialist programmes is presented.
Results: From the first graduates in 1986up to 2019, UNZASOM produced 3 51 medical specialists, 63 (18%) in Internal Medicine, 77 (22%) in Obstetrics & Gynaecology, 82 (23%) in Paediatrics&Child Health, 68 (19%) in General Surgery, 17 (5%) in Anaesthesia & Critical Care, 20 (6%) in Orthopaedics &Trauma and 8 (2%) in Urology. The remaining graduates were in Ophthalmology, Psychiatry, Infectious Diseases, Paediatric Surgery and Pathology contributing 1% each. To enhance medical subspecialist training at UNZASOM, new curricula for Breast Surgery, Urology, Glaucoma, Vitreo-retinalSurgery, Adult Gastroentero logy, Forensic Pathology, Dermatology & Venereology, Ophthalmology, Gynaecological Oncology and Paediatric anaesthesia, Infectious Diseases, and Gastroenterology were developed. Since 2013, only 44 % of patients requiring subspecialist treatment out of Zambia got assisted with the remainder still on the waiting list or having had bad outcomes.
Downloads
Download data is not yet available.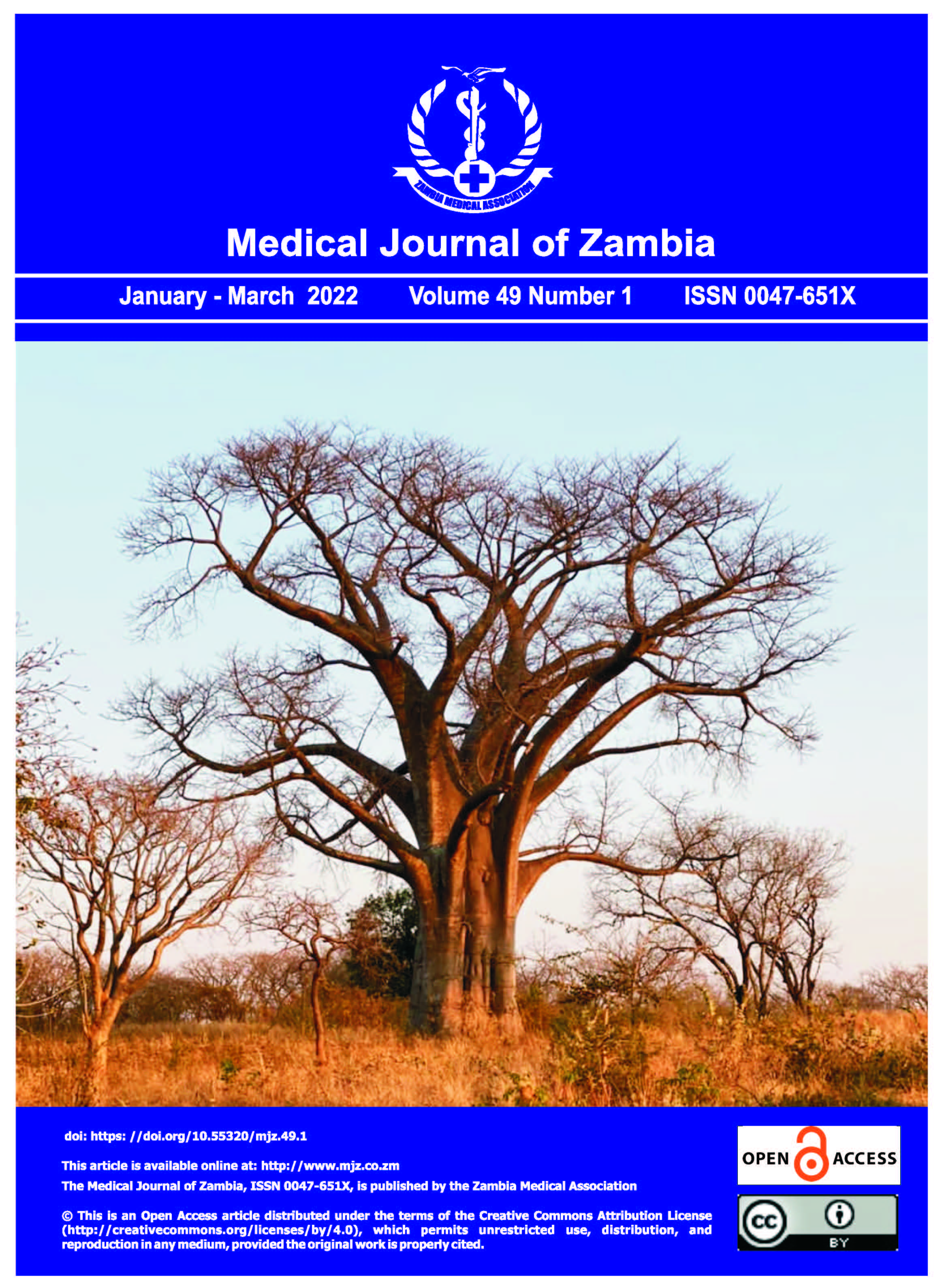 Downloads
How to Cite
Kayamba, V., Nzala, S., Simuyemba, M. C., Zyambo, C., Musenge, E., Wahila, R., … Goma, F. (2022). Initiatives to enhance medical subspecialist training in Zambia: A cross-sectional analysis. Medical Journal of Zambia, 49(1), 67–74. https://doi.org/10.55320/mjz.49.1.36
License
Copyright (c) 2023 Medical Journal of Zambia
This work is licensed under a Creative Commons Attribution-NonCommercial 4.0 International License.